Charlotte County Job Fair In Two Weeks – Are You Hiring?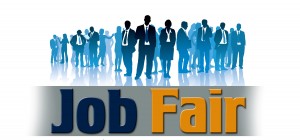 Charlotte County Job Fair in 2 weeks time – ARE YOU HIRING? 
Charlotte County Job & Entrepreneur Fair – May 11th
Are you looking to hire new staff in the coming year?  If so, you are invited to set up a table at the fair, which is just over 2 weeks away.
The St. Stephen Area Chamber of Commerce, in partnership with PETL, The Work Room, Vibrant Communities Charlotte County, ONB and John Ames (MLA), will be hosting the fair at the Garcelon Civic Center, 10am – 7pm on May 11th.
The event hopes to help connect local businesses with local job seekers, and will be free of charge.
To book a table, please email the Chamber Office at chamber.ststephen@nb.aibn.com  ASAP.  We look forward to seeing you there!
Jeremy Barham
President – St. Stephen Area Chamber of Commerce