2016 St. Stephen Kiwanis Trade Show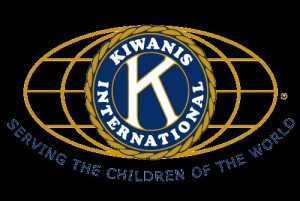 It's time to register for the 2016 St Stephen Kiwanis Trade Show
Re: St Stephen Kiwanis Trade Show
Friday April 29th & Saturday April 30th 2016
Garcelon Civic Center, St Stephen, New Brunswick
The St Stephen Kiwanis Club is very excited to invite you to take part in their 2016 Trade Show. By taking part, not only will you have a fantastic opportunity to promote your business directly to the consumers of the Charlotte Coastal Region and beyond, but you will also be contributing to the fundraising effort of the local Kiwanis Club.  Your vending fee will directly impact the Club's ability to fund youth activities in the local community.
This is an opportunity not to be missed!  With well over 1500 attendees to the Trade Show in previous years, your vending fee will go far.  What other advertising venue allows you communicate face-to-face with enthusiastic potential customers?  You have complete control over how you choose to promote your organization at this event – you can offer exciting give-aways or contests, distribute exclusive coupons for show attendees, and gather contact information from those visiting your booth to contact them post-show to offer special promotions.  You can also sell your products directly to people visiting the show.
This showcase event has sold out quickly in previous years.  Consult your advertising budget for 2016 now and seriously consider being part of this fantastic promotion opportunity.  Register your organization by January 31st 2016 and your name goes in a draw to win your booth for free!
Event Details:
Friday April 29th 2016, 5pm-9pm
Saturday April 30th 2016, 10am – 4pm
Vendor Breakfast & Social: Saturday April 30th 2016, 8am-9:30am
Set-up times: Friday April 29th, 8am-4pm
Garcelon Civic Center, 22 Budd St, St Stephen NB
Booth Details and Fees:
For-Profit Organization: $275
Direct Sales Individual: $175 (eg. Avon, Arbonne, Tupperware – only 5 booths available at this rate)
Not-for-Profit Organization: $125 (only 5 booths available at this rate)
10' x 10' space with fabric 8' backdrop, 2 x 3' walls, 6' table with tablecloth and skirting, 2 chairs and power
Fees applicable to indoor space on arena floor.  Outdoor vendor fees will be considered on a case-by-case basis.
Fees include admission for up to 4 representatives of your organization, and an invitation to the Vendor Breakfast Social on Saturday morning, which will be a full hot breakfast served by the Kiwanis Club members.
Booths must be completely set-up by 4pm on Friday April 29th and take-down occurs no sooner than 4pm on Saturday April 30th
Vendor Benefits:
Direct link to your organization's Facebook page or website, from the event Facebook page on registration: www.facebook.com/kiwanistradeshow
Name of organization printed in local newspapers, as part of vendor directory
Free vendor parking on-site
Opportunity to win free booth if you register by January 31st 2015
Discounted rates at local hotel
Opportunity to win prize for "Best Booth" (be creative and look professional)
Opportunity to meet and chat with other vendors at Breakfast Social on Saturday morning
The Trade Show will be promoted throughout the region in the following ways:
Facebook page and Facebook ads
Local print media (International Moneysaver/Telegraph Journal/St Croix Courier)
Local radio ads and interviews (98.1 The Tide/92.7 WQDY)
Posters and flyers distributed throughout the Charlotte Coastal Region
Large road-side sign in St Stephen for two weeks before event
Digital flyers and posters emailed to registered vendors to promote at individual businesses
Payment is due in full at time of registration.  Please complete the attached registration form and indicate how you'd like to pay the vendor fee.  Or, you can email the Event Coordinator and request a hardcopy registration form. After payment is received, an email will be sent to the address provided with further details.  This vendor package email will include an opportunity to choose your individual booth location, information on accommodation, tips for creating the best booth/promotional opportunity possible, directions and parking information.  Remember, if you register by January 31st, you will have the chance to get your booth at no cost!
If you have any specific inquiries, please don't hesitate to get in touch.  We look forward to seeing you at this event, showcasing the variety and vitality of our local business community.
Best regards,
Sarah Conley, Event Coordinator
1-506-321-1250
info@celebrationsbysarah.ca
While Sarah is on maternity leave:
Katelyn Rodas
1-506-921-0581

Questions? Please contact Katelyn Rodas: katelyn@kbellaweddings.com
The registration form here.  Register by January 31st for your chance to win your booth for free! Limited booths available at reduced rates for direct sales vendors and not-for-profit organizations.