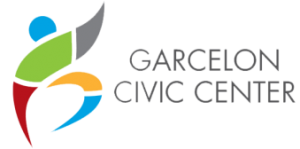 The Garcelon Civic Center is owned and operated by the Town of St. Stephen with the support of the Garcelon Civic Center Advising Commission. The Garcelon Civic Center provides a full range of health, wellness, and cultural services to residents and businesses (with a focus on the Charlotte County, NB, and Washington County, Me., regions). The $19 million facility is located in the heart of downtown St. Stephen.
The facility is comprised of three main components: the Quartermain Arena (NHL Sized Ice Surface) & Sun Life Walking/Jogging Track, the Aquatic and Fitness Center (25 meter Leisure Pool and Therapy Pool), and the Culture, Community, and Conference Center.  The Auxiliary canteen/catering, and pro shop services round out the facility offerings.
We look forward to your next visit so you too can enjoy and experience this state of the art and accessible facility; while staying connected with our free public Wi-Fi.
Categories: Arts, Entertainment and Recreation, Catering, Fitness, Rentals, Senior Services
22 Budd Avenue
St. Stephen, NB E3L 1E9